News: iOS fixes iPhone battery draining too fast; Smartphone shipments plummet
Apple iOS / iPadOS 15.4.1 official version (19E258) is released to fix the problem of iPhone power consumption too fast

April 1st news, Apple today pushed the iOS / iPadOS 15.4.1 update (build number: 19E258) to iPhone and iPad users.

iOS 15.4.1 includes bug fixes and security updates for iPhone and is recommended for all users.

From the official update instructions, this update is mainly the following three fixes for the iPhone:

●After updating to iOS 15.4, the battery may drain faster than expected
● Braille devices may not respond when navigating text or displaying reminders
●Made for iPhone hearing aids may be disconnected in some third-party apps
Additionally, iOS and iPadOS 15.4.1 fixes an issue with AppleAVD that could allow apps to execute arbitrary code with kernel privileges.

It's worth mentioning that this update comes about two weeks after the release of the new iPhone SE and iOS 15.4, which may be the last major feature update before iOS 16.

Apple also released iPadOS 15.4.1, watchOS 8.5.1 and tvOS 15.4.1 today, which are also bug fixes and security updates.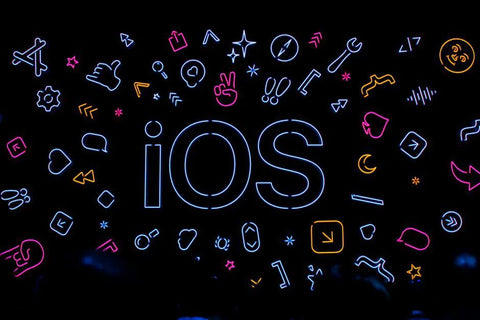 Mobile phone shipments plummeted, and the post-00s did not change mobile phones for 4 years, causing heated discussions: China's mobile phone sales fell by more than 20% in February

Today, a report that the post-00s generation did not change their mobile phones for 4 years caused widespread heated discussion among netizens. According to the report, young people no longer have the "change anxiety" as in the past.
Not long ago, data released by industry analysis company Counterpoint showed that the average replacement cycle of users has exceeded 31 months. Market research firm Strategy Analytics said that the average replacement cycle for Chinese users is 28 months.
In this regard, some netizens said that lack of money is the first; second, mobile phones now all look the same and have no features; third, the price does not meet the value, and high stockpiles cannot meet low needs.

Some netizens believe that the performance of mobile phones is now very strong, and there is no breakthrough in product form, and the marginal effect of changing mobile phones is very small.

The decline in consumer demand for mobile phones is directly reflected in shipments.
A recent research report released by CINNO Research shows that recently, due to the impact of the macro environment, mobile phone manufacturers have begun to reduce market expectations and reduce orders in the mobile phone supply chain, and reduce specifications and configuration of mobile phone products. At the same time, weak demand for high-end models and repeated epidemics have led to a slowdown in the pace of development of the domestic mobile phone market.

According to statistics from CINNO Research, the sales volume of smartphones in the Chinese market in February was about 23.48 million units, down 20.5% year-on-year and 24.0% month-on-month, both of which contracted year-on-year.

CINNO Research believes that the repeated epidemics in many places in China after the Spring Festival have brought more adverse effects on the resumption of work and production of domestic mobile phone manufacturers, which is one of the main reasons for the decline in the overall performance of mobile phones in February.